I AM MY BODYGUARD is a global foundation dedicated to giving all women and children the ability to protect themselves against all types of violence including gender-based sexual violence.
GIVE ALL CHILDREN AND WOMEN A FIGHTING CHANCE
I Am My Bodyguard was formed following our conversations with mulitple victims of sexual violence. Their stories were harrowing. Many victims were traumatised. 

Among them, we spoke to an inspiring young lady who was addressing her trauma by creating awareness, advocating for prevention and providing holistic care for survivors and children born out of rape.

Together, we created I Am My Bodyguard.
Our objective is to use experiential training as an impetus for the empowerment of all women and children so that they may become more assertive and proactive in protecting themselves against gender-based sexual violence.
By 2030, we wish to become a globally recognised organisation that has delivered training to 10,000 women and children, equipping them with the knowledge and skills to protect themselves against violence.
Violence in Kenya is not a myth.
It is a reality. This is an account of the event's that shaped our lives and helped conceptualize the idea behind I Am My Bodyguard.
Have experiened sexual or gender-based violence in their lifetime according to the World Health Organisation.
Have experienced child marriage.
Have experienced Female Genital Mutilation (FGM).
Kenya is just one case study: this epidemic of violence is felt all over the world. Many young children and adolescents leave home to find work in capital cities or towns without the appropriate life skills. In many cases they may be naive, illiterate and inexperienced. They are often victims of sexual abuse and other forms of violence.
In many cases, the girls fall pregnant and end up on the street, oblivious and defenseless to the danger themselves and their unborn child are exposed to.
Sexual violence transcends racial, economic, social and geographical lines. Often, we see violence directed at the most vulnerable members of our society. Adolescents and women, in particular, experience many forms of abuse, such as domestic violence, sexual violence, rape, sexual assault and sexual abuse.
We recognize our struggle in the struggle of others. Solidarity is our key value of growing together to achieve transformation. We believe that by unifying perspectives, feelings, purpose and interests among the people we work with, are we able to make this change possible.
We aspire to live by the highest standards of individual honesty and behavior; we never compromise our reputation and always act in the best interests of the communities we serve. We build relationships based on trust.
We demonstrate respect for one another, our partners, and the people we serve in the communities. We recognize and acknowledge the strength that comes from diversity. We value all people equally and treat others as we would like to be treated.
We take personal responsibility for using our resources efficiently, achieving measurable results, and being accountable to supporters, partners and, most of all, the community we serve.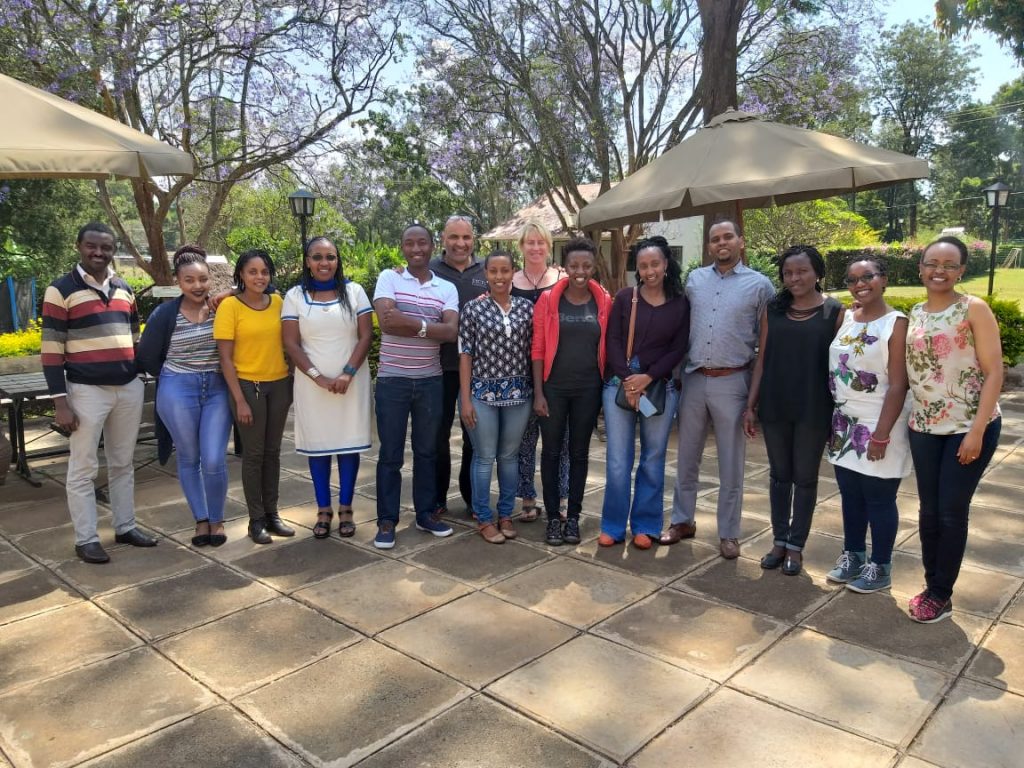 The I Am My Bodyguard team is made up of professionals and volunteers who are passionate about making a difference and share our vision to equip every woman and child with the life skills to protect themselves.